This week, Shenandoah County Board of Supervisors recommended an eight-mile section of the North Fork of the Shenandoah River from Chapman Landing to the northern border of Seven Bends State Park for Virginia Scenic River Designation.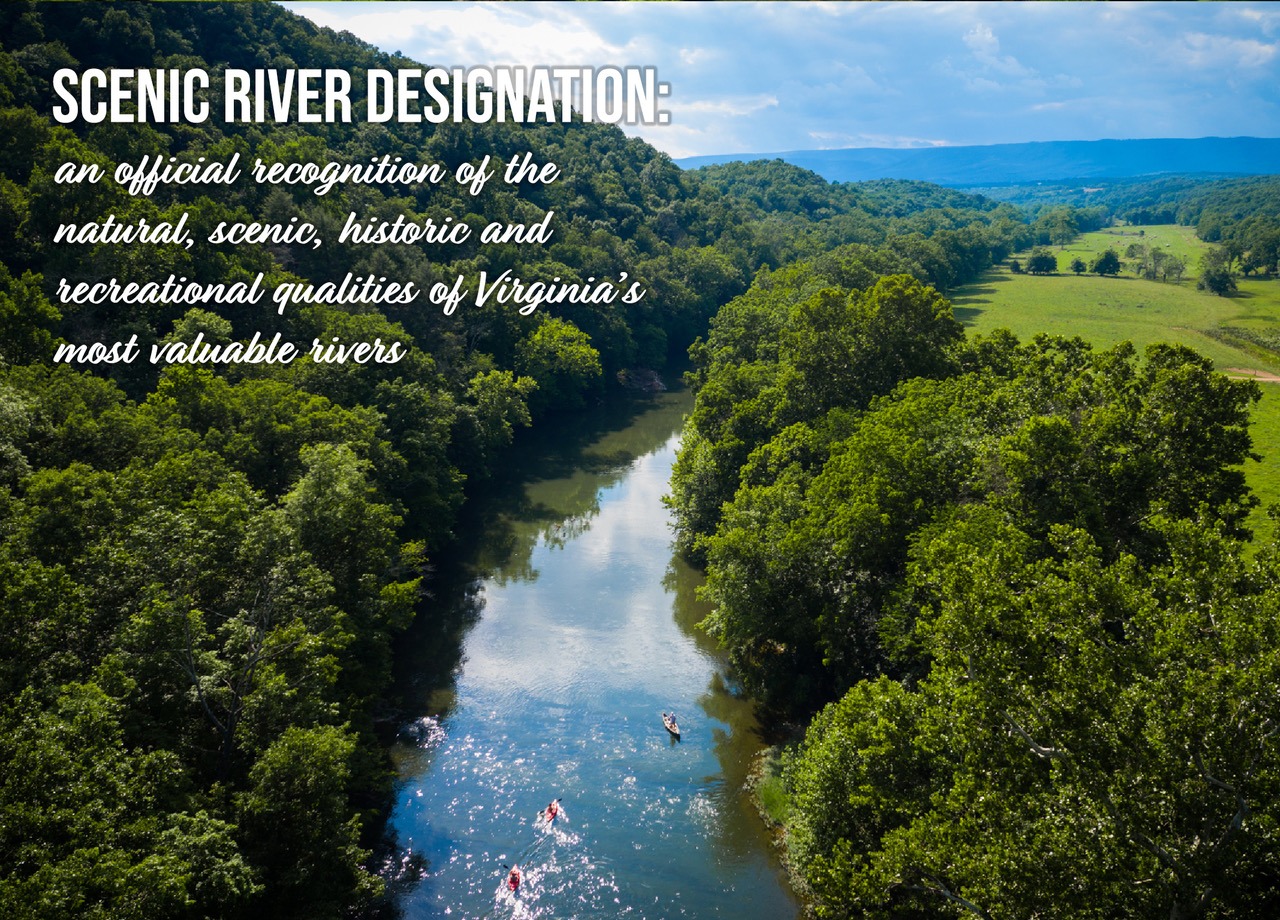 The Virginia Scenic Rivers Program enables this 8-mile section of the North Fork of the Shenandoah River to be officially recognized for its natural, scenic, historic and recreational values as one of Virginia's most valuable rivers. It also makes voluntary land conservation projects along the river more competitive for state and federal funding and is a terrific selling point for tourism efforts. The designation has no impact on local land-use decisions and does not change the rights of property owners along the designated scenic area.
In order to be eligible for a scenic river designation, the Virginia Department of Conservation and Recreation (DCR) completes a Scenic River evaluation of the proposed river segment and then based on that evaluation makes a recommendation on whether or not the river meets Virginia Scenic River criteria. The January 2021 evaluation for the North Fork finds what we already know – this section of the river meanders through beautiful landscapes rich in history.
Before the designation is official and this segment of the North Fork joins 33 other Virginia Scenic River segments, it must be approved in the General Assembly. We'll be working with our local legislators to make sure it is on the docket in 2022.