"Working with partners like Trout Unlimited has allowed me to see different ways that our conservation programs can be utilized in our district," said Lord Fairfax Soil Water and Conservation District Conservation Specialist Madison Coffey. "Going through the initial process has given me a chance to learn how to identify and initiate a practice that has not been widely used in our office while also learning more about how working with our partners can maximize the environmental and financial benefits for our producers."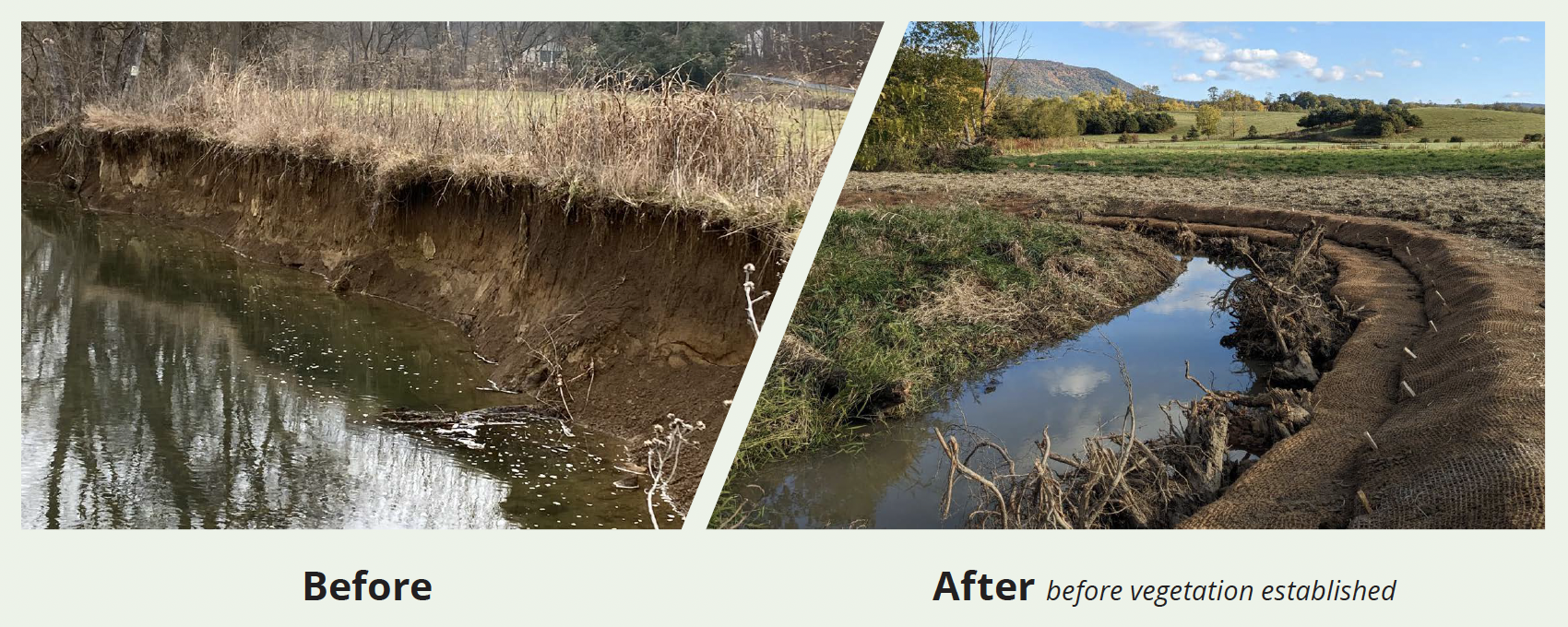 With stabilization measures in place, new streambank vegetation will prevent erosion and run-off into Smith Creek. 
Beyond coming up with the best solution for each unique situation, pulling resources together has also helped to provide more funding streams to get work done on the ground. Record state funding for the agricultural cost-share program is fantastic, but there is still some juggling to make sure these dollars get into projects that provide the most benefit for both land-owners and water quality.
Sometimes the best solution isn't one the state will pay for, sometimes a landowner isn't able to accept state or federal dollars and sometimes the level of support isn't enough to cover the costs. In these situations, the Shenandoah Valley Conservation Collaborative is able to provide more flexible funding from grant sources to fill in gaps.
By weaving together the conservation staff knowledge and all available funding sources, we are able to channel resources to achieve the greatest impact. More landowners can participate. More practices can be installed and the results are cleaner streams and well-managed, profitable farms.